Meet the Steering Group
The Essex Alliance steering group and all members agree to the Terms of Reference.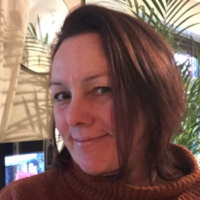 Alison Wilson, Co-Chair
Alison Wilson is CEO of Mind in West Essex, who host the employment of our Project Lead and Administrator roles. Alison has worked in the voluntary sector for nearly 30 years and is passionate about developing ways of engaging with all sectors of the community in a meaningful and transparent way.
---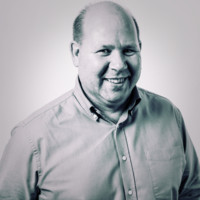 Simon Prestney, Co-Chair
Simon Prestney is CEO of Age Well East and Chairs the Suffolk and North East Essex VCSE ICS Leadership Panel. Simon is pioneering closer working relationships between the NHS, Local Government and the VCSE with a focus for improving population health.
Simon is part of a number of health and wellbeing boards including dementia, mental health, healthy ageing and end of life care. Simon enjoys connecting people, activities and solutions for the benefit of those we serve and is Co-Chair of the Essex Alliance
---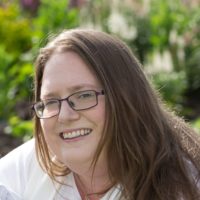 Sarah Troop
Sarah Troop is Director of Maldon and District CVS, and has provided support to hundreds of community groups including helping to launch the Essex Shed Network. Prior to working at Maldon and District CVS, Sarah worked in a variety of health and social care roles, which has been of huge benefit when working to support local communities.
Sarah is the Chair of Volunteer Essex and Co-Chair of the The Essex Alliance steering group, having jointly won the vote in October 2019.
---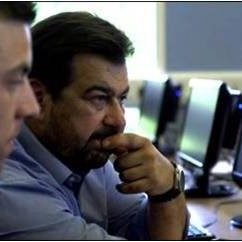 Paul Feasey, Treasurer
Paul Feasey is the CEO of Signpost, and was involved in the creation of The Essex Alliance in 2013. Paul was Vice Chair for 2 years before being Chair from 2015 to 2016.
Paul is remains a committed member of the steering group and has been Treasurer of The Essex Alliance since 2016. He is a strong believer in facilitating better communication to create a robust Community Sector in order to better serve the residents of Essex.
---
Martin Lord
Martin Lord is the Director of Development for Citizens Advice Essex, the lead charity for the consortium of ten local Citizens Advice serving the greater Essex area.
Martin's previous experience has included leadership within Local Citizens Advice, where he also spent his earlier career specialising in Housing, Welfare Benefits and Debt Advice. He also spent a period at the UK Electoral Commission. He is a board member of a Housing Association in the East Midlands, sits on the Anglian Water Customer Engagement Forum, and provides freelance consultancy to charities and social enterprises.
---
Samantha Glover
Sam Glover has been working as Chief Executive Officer for Healthwatch Essex for 18 months. Healthwatch Essex is a Health and Social care charity, and our core mission is to gather lived experience and use this voice to influence health and social care across the county. Although I had been involved in the charity as a trustee, this role has been a steep learning curve.
Sam's current CEO position is her first employment role in such a business and leadership role, having had a background in clinical care and policy design concerning clinical needs.
During her early carer initially in South East Essex and then at a county, regional and national level she has built up a wealth of experience and contacts. This has been underpinned by her academic career which has seen me achieve a BSc (Hons), MSc in Medicine and Health Care education, teaching diploma and UKPHR.
Sam has a good base knowledge from being a trustee, vice-chair and chair of a charity for nine years
---
Helen Parr
Helen Parr is the CEO of CARA (Centre for Action on Rape and Abuse) and has worked in the voluntary sector for over 30 years. She is actively involved in working to change policy and practice around sexual violence and child sexual abuse at a strategic level and is currently a member of three national working groups.
Helen is passionate about increasing recognition of the unique and vital contribution of the voluntary sector in Essex and beyond.
---
Nic O'Brien
Nic O'Brien is CEO of Home-Start Essex. Nic has worked in the voluntary sector for 19 years.
Nic is a member of the Essex Community Foundations CEO Forum and is eager to work towards more transparency and collaboration across all the sectors within our community for the benefits of our residents.
---
Vicky Waldon
Vicky Waldon is Chief Commercial Officer at Provide CIC, a social enterprise delivering Health and Social Care services in Essex.
Vicky's previous experience is in community development and commissioning health and social care services.  She is passionate about the role the VCSE can play in supporting communities to thrive.
---
Sarah Sapsford
Sarah Sapsford is the Community Engagement and Services Manager at Rural Community Council of Essex (RCCE). RCCE is a countywide charity enabling communities and individuals to tackle issues important to them, whether in relation to affordable housing, local community assets, planning and development or social isolation. Areas of work that Sarah is involved with range from affordable and community led housing to enabling people to live independently.
Sarah has worked in the third sector for over 15 years, but has experience of working in the both public and private sectors previous to this. She has been volunteering in Essex for over 30 years for various charities and groups/organisations including child and young people and conservation.
---
Tristan Easey
Tristan Easey is Deputy CEO at Community360, the CVS for Colchester and Braintree
District which works with more than 500 charities, voluntary and community groups across
Essex each year to assist them to continue to do their valuable work.
Tristan has experience of working in both the VCSE and education sector and is passionate
about strengths-based community development, enabling citizen action and supporting
thriving communities.
---